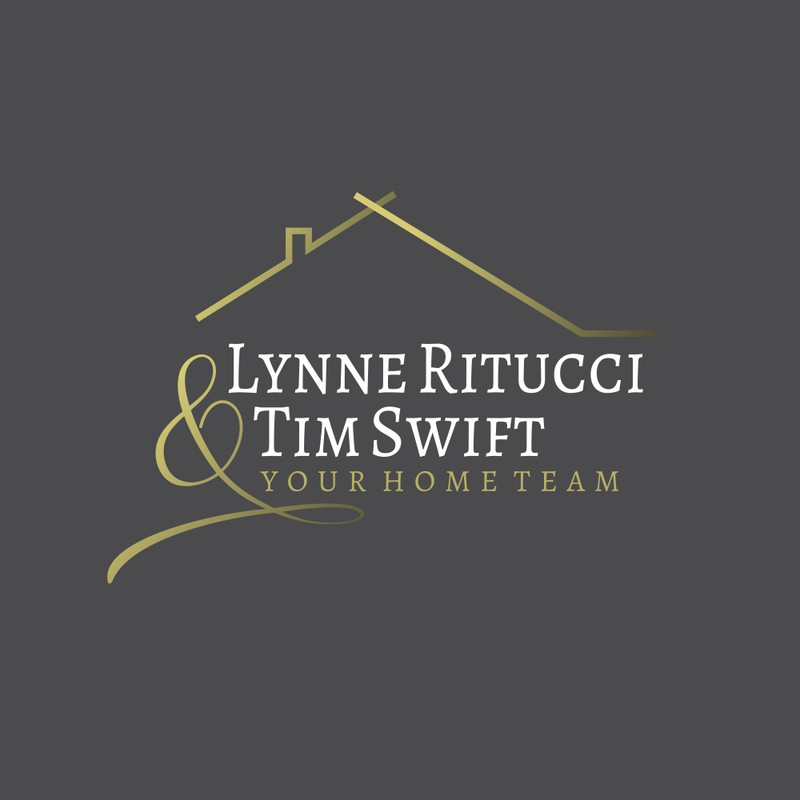 What Our Clients Say About Us...And We So Appreciate Their Kind Words! 


Lynn sold us our house when we moved to Holliston, kept in touch over the years and then sold our house when we moved from Holliston. Lynn and her team treated us like family, gave us spot on advice and followed through, even past closing. We couldn't be happier with the outcome and the relationship we built with Lynn and Tim. - Phil L., Holliston
It's truly a pleasure working with Lynne and Tim. My wife and I were the first time buyers and didn't know much about MetroWest area. We talked to a few agents before and they all had the same SOP that they wanted to set up an MLS account for us right away without really knowing what we were looking for. Lynne and Tim were the only one who listened to our needs, answered our questions, and provided suggestions only in our best interest. (I still remember in our first meeting, when we told Lynne and Tim the public school system is the most important factor for us, they immediately pulled out the public school ranking and we spent the whole meeting just talking about the features of school program in each town)  The whole searching and buying process took about 8 months and they were always responsive and knowledgeable. I would highly recommend Lynne and Tim to anyone! 
Ricky K., Holliston

Lynne was excellent buy side agent for us. She gave us access through her network to a property before it went on the market which we ended up purchasing. She supported us on all aspects of the process and made it very easy. She also advocated on our behalf and negotiated great terms that we were ultimately happy with and comfortable closing on. Would recommend to anyone looking to buy/sell in the middlesex/Norfolk county in MA given hers and Tim's network and expertise.  Eric S.

Lynne listed and sold my home and then helped me to buy. Her professional expertise and ability to truly hear and process what I was looking for, was comforting and unwavering. She went out of her way to make this the best possible experience, during difficult circumstances. Lynne also connected me with like-minded Attorneys and other professionals needed to conduct business. There is nothing that was lacking, and she went way out of her way.  Katie and Scott R., Holliston
Lynne was the best realtor we could ask for. We only got the house because she brokered the negotiations and gave advice on the amounts to offer. She was always able to schedule tours even though we constantly sent options at the last minute. No matter how many times you've purchased a home, Lynne will give you the help you need and get you the perfect home for the right price. Matt, Sharon

Lynne made selling our home so easy, with very personalized service. Not only did she fully explain the process but was responsive throughout, always available to answer questions & address any issues. Special services of staging, precise market research & ideas on selling strategies provided us appropriate pricing for a quick sale. Her extensive marketing brought many buyers & offers soon thereafter. We can't recommend Lynne & her team enough. Scott & Lisa R.
Lynne was incredibly easy to work with! She was responsive, very knowledgable about the area and supportive throughout the whole process. We bought and sold a house during the beginning of the COVID-19 pandemic and despite many new challenges, Lynne did not miss a beat. I would highly recommend Lynne and Tim to anyone looking to buy or sell their home in the MetroWest area. A. Bogusky, Holliston


We have worked with Lynne and her team for the past nine years, firstly as a rental agent and then more recently selling the property in Hopkinton. Lynne was able to market the rental property very effectively and successfully ensured that the property was continuously rented for the full nine years. When it came time to sell the property, we automatically turned to Lynne. As we were living abroad, Lynne and Tim helped us define and then manage the upgrades. Lynne advised on the price and managed a very quick and efficient sale. We would definitely recommend Lynne to anyone looking to rent or sell a property. We are now working with Lynne to find a new property later in this year.  Maki F., Hopkinton


Lynne Ritucci was so helpful in guiding me through all aspects of listing through P&S and all negotiating till completion of sale. Professional, prompt, friendly. Felt at ease working with local realtor and a home based Company /Realty Executives Boston West.  Jeffrey S., Holliston


Hey Lynne and Tim,  I'm not sure I can compose all the right words to thank you enough for your time and patience in working with me. I would say you have an extremely happy customer!!! Just add me to your list! I just found another coworker that has worked with you, Alicia G!   Anyway, I love my new home and can't wait to be living in it. I appreciate your care and professionalism and all the time you spent with me. It's amazing that Lynne and I met on Lake Maspenock a year and a half ago.  Thank you for your thoughtful gift too! I hung up the wall sign last night. I look forward to an open house and you know that you guys will be invited! Until then, Tim, good luck with your next baby and Lynne, let's get together and dance to The Dead.  Much gratitude to you both, Nancy W., Hopkinton


Thank you, Lynne and Tim. Your advice, marketing skills, resources, persistence and expertise have brought us to the sale of our home and it's conclusion today. Your interventions when we weappreciated - service beyond expectations for sure. We cannot thank you enough for all that you have done. You are the best!! Mark and Lucille, Holliston 


Our family just wants to say thank you!  The process of buying a home was scary for us and all the work you and Tim did made the quest easier.  Most days you answered our questions before we could ask them and we always felt at ease after talking with you guys on the phone or in person. I really enjoyed how you always went directly to the point when we did ask questions and I always felt we were getting the direct answer and the answer that was best for my family.  We LOVE our home, thank you guys for making all this happen.   
Jenna and Jamie M.
, 
Holliston

We have worked with Lynne for over 10 years. We purchased our first house through her, sold it and bought our dream home! She and Tim have gone above and beyond with their expertise, advice and support during the whole process. They not only have gone to bat for us, but also got us money above our asking price! We couldn't be happier to have them as our realty team!   Alicia & Jason G., Bellingham to Milford 


Lynne and Tim went above and beyond to put my condo on the market, have showings and an open house within a few days of me reaching out! They were professional, responsive and guided me to accept the best offer only four days after listing my unit. They also recommended a great attorney to facilitate the process. Such a pleasure to work with them! I couldn't be happier!   Colette C., Braintree to South Boston 


We couldn't have moved without the help of Lynne and Tim! We were nervous about making the jump to a bigger home, but they provided excellent advice, guidance and support throughout the process. They helped us buy and sell, and I would recommend their services to anyone. Five stars without a doubt!   Aimee M., Walpole 


Thank you Lynne and Tim for guiding me through the process of buying a beautiful home for me and my daughters. You both were so kind and professional through the entire process. I appreciate the way you were pro-active and patient in considering the items on my home buying checklist needs and wants. You were very accommodating and timely with property viewings and you took the time to understand how I felt about each property. We love our new home, thank you!   Stephanie F., Holliston to Ashland 


Lynne was a pleasure to work with and was very accommodating and attentive. We needed to sell our house quickly and she and her team made it happen. Everything from the staging, photography, pricing, and open house...her team was great, and made the process really simple and easy. Highly recommended!   Rebecca & Joe C., Bellingham


Lynne and her team were very professional, patient, knowledgeable, and reassuring in our search and eventual close on a new home. Lynne was both buyer agent for our new home and selling agent on our last. Buying/selling a home can be very stressful and Lynne put us at ease and was accessible to do so throughout the process. 
John McL., Wayland 


Lynne was amazing to work with. There is no one else I would want to help me navigate the crazy Boston real estate market. I would work with her again and highly recommend for others. Will McC., Brighton 


I definitely give you and Tim a 5-start rating for several reasons: 
• You both give honest feedback about property being considered 
• You've given me excellent referrals every step of the way ... home inspector, closing attorney, insurance agent, real estate rental agent, etc. 
• You are an amazing negotiator! 
• You are supportive and well-informed about every aspect of the home purchasing process. You go out of your way to be available to your clients! 
• Most of all, you and Tim are just great to work with!!  
Thank you so much for your services!   Randi L., Franklin 


We met Lynne on a whim, when we stopped into her agency to ask some questions. Her attitude, responsiveness, and knowledge quickly caught our attention. We knew from that moment that this was the agent for us. Lynne far exceeded all of our lofty expectations. She was extremely patient and accommodating with us during our difficult journey to find the "perfect" home. When our dream house failed its home inspection...it was Lynne who had us back out there searching the day after. It was Lynne who called us every day of her family vacation, when our second home was going through its inspection to ensure that there were no issues. I would never buy a house again without Lynne at the helm! Erin and Chris S., Hingham


We couldn't have been happier with the assistance that Lynne provided us during the buying process. Her level of professionalism is second to none. Linda and Dave G., Hopkinton

We were in the process of selling our house when we contacted Lynn to assist us in purchasing a smaller, older home near town. Lynn was extremely knowledgeable, thorough and approachable. She spent considerable time with us, shared her perspective and guided us to the right home. There were a number of roadblocks along the way and Lynn worked tirelessly throughout the process. We would highly recommend her to anyone looking for a home.  Karen and Mike S., Holliston


Lynne is the best agent we have ever had. She is simply fantastic! Very diligent, competent, friendly, responsive and always available for all the questions that we had. I have recommended her to many of my relatives and friends and we will definitely continue working with her in the future.  
Phil and Monique C., Holliston


Lynne was as pleasure to work with. She guided us through our home purchase with expertise. She answered all our questions and helped us get the most for our money. I would recommend her to anyone looking to buy or sell a home and would work with her again in a heartbeat! We were so lucky she was our realtor. Vijay and Shuree P.


Lynne represented us in the selling of our elderly parents' house. At the time our parents were going through health issues and we had our hands full. Lynne could not have been more helpful and accommodating, she handled every detail necessary and the made the sale of the house as quick and easy as possible. Her professionalism and knowledge not only helped the fact that it sold in one day, but at a much higher price than we anticipated. When it comes time to sell our home we will not hesitate to work with her again as well refer anyone we know looking to buy or sell their home.
Stephen P., Walpole
My husband and I worked with Lynne from May of 2011 to May of 2012 in our journey to buy our "perfect" home. I honestly think Lynne took us through 50-60 homes. She was endlessly patient and gracious, never once showing impatience or weariness with our seemingly endless process. She was always clearly looking out for our interests, not trying to make a sale. She also proved absolutely invaluable during the negotiation and sale process, educating us, and being the intermediary between us and the sellers. Lynne's tact and firmness (and, more important than anything, her ability to stay calm and reasonable in the face of emotion) on our side made all the difference. She also has a network of *excellent* professionals that she can tap in to -- a terrific real estate attorney, an outstanding home inspector, and more. She is the whole package, and I cannot recommend her enough. I can't imagine going into a real estate transaction without Lynne, and I recommend her to everyone I know!
Pam and John M., Bolton


Lynn helped me to sell my home, and to find a place to live while my new home was not finished being built. In selling my home, her marketing skills were fantastic. In helping me find a new home, her help was tremendous. Buying and selling are not only financially important decisions, but they are emotional as well. Besides Lynne's ability to market, negotiate, and close the deal, she is a great listener and a compassionate person, who really walked through the process by my side. She was determined to find a situation that would make me happy, rather than believing I would have to settle. I really couldn't feel any stronger about the whole experience than I do. Ellen P., Holliston


From the first meeting I knew I was in good hands. The level of professionalism, the knowledge of the market, of what buyers were looking for all impressed me greatly. That, coupled with a friendly and outgoing personality helped to seal the deal on my house. I could not have been happier or asked for more. I would highly recommend this team to anyone looking to sell their home. Thank you again.
Terry B., Holliston


Tim was helpful and knowledgeable throughout the whole process. As first time home buyers, there's a lot we didn't know about the process to buy a home-- Tim was supportive every step of the way! Would highly recommend! Caleb and Kim L.
My Husband and I were first time home buyers and were wary about finding a real estate agent. Upon our first meeting with Lynne and Tim, we knew we were in good hands with our best interest at heart. We had little knowledge about the home buying process let alone what we wanted in our first home.  Tim and Lynne showed us numerous homes with the utmost patience and understanding. We also had a long and difficult closing process on our house, which they were both present for every step of the way. They also provided us with great recommendations for a variety of different professionals. I would highly recommend Lynne and Tim for anyone looking to sell or buy a home. Alex and Hagop D.
Tim did a fantastic job in assisting us with the purchase of a new construction home. Tim did a great job helping us to identify various punch list items that needed to be addressed prior to closing. Tim successfully negotiated and ensured that the builder took care of all of our requirements.  Tim's attention to detail and thoughtfulness was essential in throughout the entire purchase process. We would highly recommend Tim for the purchase or sale of your home.  James and Maura H.

Tim was the perfect realtor to help my husband and I buy our first home. He patiently answered all of my questions regardless of how silly they might have been and seemed to be available around the clock! He also managed to help us close on a house that had only been on the market a few days well below asking price despite the current competitive market. I would recommend Tim to anyone looking to buy a home - his top notch customer service combined with his knowledge of the area and research of every house/neighborhood we looked at got us the house of our dreams! Brittany and Mark T., Framingham


My fiancé and I couldn't have been more happy with having Tim as our realtor. We were first time home buyers and going into the process we were nervous we wouldn't find someone who understood exactly what we were looking for and that we didn't have time to waste. Tim was always there to answer questions and look into properties we would find. My fiancé's work schedule as well as mine are very different and Tim always made sure to work with us around our schedules to still ensure we'd get to see the houses we were interested in. He dealt with me being a pain with calls texts and emails at all hours of the day. I ended up spotting (now our house) on MLS at 5am one morning. I totally fell in love and knew we'd have to see it but my fiancé worked that day. Tim still made it happen and went with me to see it the day before the open houses. We both immediately knew this house was perfect and that Chris would love it just as much (which he did). We ended up having our offer accepted and Tim was amazing with this process from beginning to end making sure we fully understood everything going on and making sure we got the best deal! I genuinely couldn't be more happy with how well this process went and I fully credit Tim with that. He made our first time home buying experience amazing and not as daunting as it can seem. We look forward to using him in the near future for our new home! Thanks Tim you're the best!  Katherine and Chris C., Natick


Tim Swift and Lynne Ritucci were wonderful during our sale and subsequent purchase of a new home. We moved to Holliston after we sold our Acton home last spring. We worked with Lynne and Tim to sell our Acton home because their marketing plan was more thorough than anyone else we interviewed, and they proved that they had the most negotiation expertise and knowledge. The thing that impressed me the most about Your Home Team was the consistent communication, guidance and strategic approach from the staging advice all along the way. When it came down to it, we knew they were always looking out for our best interest and kept us informed so we could realize not only the best price, but also have a smooth transaction. After selling our Acton home, Lynne and Tim were also our buyer agents who helped us to buy our new home in "The Queens". If we had to do it over, we would definitely hire Lynne and Tim again. We are looking forward to this wonderful Holliston neighborhood, which is also where my sister lives, so we know it is a great place!  Sandra and Lee G., Holliston


Tim and Lynn are very professional. Their presentation was well thought out and comprehensive. All the facets of the presentation that were promised were executed ie: virtual tour, etc.  Tim was very flexible, always making time to meet us for appointments and explain the process to us. It was great to have Time and Lynne supporting us as a team!  James and Kathryn H., Medway

We have worked with Lynne and her team for the past nine years, firstly as a rental agent and then more recently selling the property in Hopkinton. Lynne was able to market the rental property very effectively and successfully ensured that the property was continuously rented for the full nine years. When it came time to sell the property, we automatically turned to Lynne. As we were living abroad, Lynne and Tim helped us define and then manage the upgrades. Lynne advised on the price and managed a very quick and efficient sale. We would definitely recommend Lynne and Tim anyone looking to rent or sell a property. We are now working with them to find a new property later in this year.
Makiko and Graham F., Hopkinton
We had the pleasure of working with Tim and Lynne again recently on the selling and purchasing of a Condo. They gave top notch support from the selling of our home to the negotiation of our new property. We have used them previously with the selling of other properties in the past and will continue to use them in the future! If you are looking for a great team in Real Estate this is your go to Dynamic Duo! Dawn and Steve P., Milford

Tim and Lynne were wonderful to work with. They were recommended to me by someone I know and I'm thankful she gave me their names! We were first time home buyers so were a bit intimidated by our lack of knowledge. We had actually been working with a prior realtor who just didn't give us the service we needed. Lynne was excellent in helping us with our understanding of the process. Both Tim and Lynne were extremely responsive and Lynne was great in helping us weighs the pros and cons of the counteroffer we received. Their knowledge of the area of phenomenal. We were so happy with the entire process thanks to their guidance. Michael S. and Jane K.,  Holliston

Lynne was able to complete a complicated deal for us when in the past we were unsuccessful. It was critical that she knew the Holliston/Hopkinton market as well as she did. We could not have bought and sold simultaneously without her and Tim. Extremely professional and knowledgeable. Thank you!
Michael S. and Jane K., Holliston

Professional, soft sales approach. Highly skilled in negotiations. Lynne and her team guided us through the entire sales process flawlessly. Dan D., Medway